Choose Your Carpet Cleaning Service in Portsmouth
Let the vacuum cleaner "enjoy its retirement"!
The vacuum cleaner is maybe your most faithful partner in carpet cleaning. We don't want to "ruin your friendship", but you have to know something. Hoovering is a superficial procedure, which doesn't bring the flawless appearance and hygiene. If you want to remove the grime and the germs, embedded into the fabric, you need a professional approach.
The fact, that you can't see the dirt particles, the dust mites and even the mold, doesn't mean that they don't exist. Sheltered by the carpet material, they live undisturbed and they destroy the fabric little by little. In this difficult situation, it's more than clear, that you need a deeper cleaning technique than the vacuum cleaner. Emma Cleaning Portsmouth  is at your disposal to provide you extremely efficient steam or dry carpet cleaning, depending on the fabric.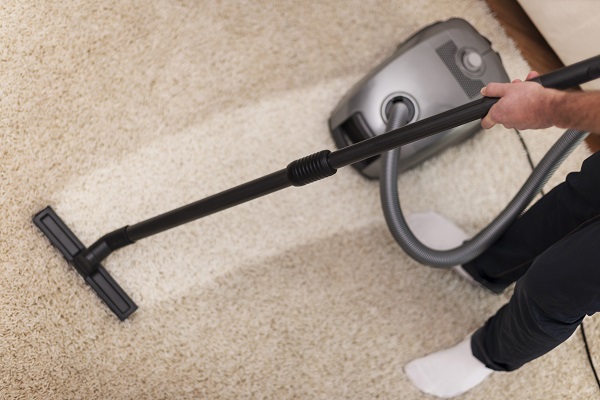 Emma Cleaning – let us reveal the secret to you!
Steam carpet cleaning – the effectiveness of this strong technique is based on the steam-heat extraction. First of all, a thorough hoovering will be performed to remove the visible and solid dirt particles. In case, we find some serious spots, they will be pretreated for better results. After that, our Ninja gets on the stage. It's a special machine that injects a mixture of hot water and strong detergent into the fabric. The high pressure contributes for the extracting of the dirt and the bacteria. After vacuuming the solution, the carpet is completely sanitised. It dries up in a few hours. This technique protects the material from residual moisture and structural damage. Regular fabrics, such as synthetics, will be treated this way.
Dry carpet cleaning – don't worry what will happen with your specific carpet materials such as sisal, ramie, jute, seagrass! Croydon Cleaners are excellently prepared – the experts will use the magical dry chemical solution. The cleaning compound which will be used is absorbent and biodegradable. Once it's spread over the fabric, it provokes a chemical reaction, which deals with the dirt and the microbes by attracting them. Finally everything together is easily vacuumed off.
What type of carpet cleaning to choose?
The simple answer is that the carpet cleaning method is based on the type of your carpet material. The good thing is that our carpet cleaners are highly trained and they will check the fabric specifications. And will make sure that the correct type of cleaning is used.
By choosing the correct type of cleaning not only that we will safe your carpet for long period of time but also will try to remove the stains. However please note that some stains are permanent. Not all but some 🙂

Rely on our carpet cleaning services
Don't doubt that both methods leave amazing results! Our techniques are simultaneously efficient and harmless. They are performed on site, and they leave a spotless and hygienic finish. What else could you wish for? Affordable prices? Of course, you'll have it! Emma Cleaning has a budget-friendly price policy for all clients.

Everybody is happy with the flawless carpets and everybody wants to keep the impeccable appearance longer. Now all that is possible thanks to Scotchgard Protector – your incredible protection.
Request your steam or dry carpet cleaning at the cheapest rates now on 0772 349 0914!
Areas that our carpet cleaning service cover
We are proud to say that our services cover the whole great area of Portsmouth, Bristol, Southampton and Guildford.
Emma Cleaning won't make you leave the vacuum cleaner forever. We will provide you perfectly cleaned and sanitised carpets, which will need only hoovering for a very long time!