Emma End of Tenancy Cleaners 
It seems like the stress and the numerous details concerning your moving out are not enough. But you have to worry about the upcoming property inspection too. It really creeps you out when you imagine your landlord looking everything through magnifying glass. You are packing your personal belongings and you think that you won't receive your tenant deposit back because of poor cleaning results. Don't lose hope, it can't be that bad! Emma cleaners in Portsmouth will throw you a real life jacket! Just let our rescue team in your lodgings and watch! 1, 2, 3 – operation end of tenancy cleaning is beginning!
Upcoming property inspection – no more shivers of anxiety! 
Get yourself the smoothest moving out in history! Just contact us on 0772 349 0914!
Our tenancy cleaners are always a step ahead!
The top-to-bottom end of tenancy cleaning is not just an ordinary cleaning procedure.
It's about time to take things seriously if you want your money deposit back. All you have to do is to entrust all to our professionals. That's the way to feel sure you will receive your money in exchange of the property keys. Stay calm that if some remarks or dissatisfaction appear, everything will be fine, because the cleaning procedure will be repeated for free. That is what Emma Cleaning in Portsmouth call convenient service, guaranteed within 48 hours after the job completion.
Learn more about what our reliable cleaning package includes!
What we include in your tenancy cleaning service
Here is a small list of what is included in your end of tenancy cleaning service. At the end of the day we will do our best to clean your property as best as possible. So you can get your deposit safely.
Kitchen – we know that your kitchen will be dirty, it's normal. That is very frequently used premise, where all kitchen appliances are constantly exploited. The presence of grease and burnt-on carbon is expected and ordinary phenomenon. Our expert team will scrub every spot and remove every cobweb. At the end, every surface will be sparkling clean and sanitised.

Any other room – a lot of common procedures are included here: dusting, thorough vacuuming, floor mopping. All doors, door frames and skirting boards will be scrubbed. The wardrobes and the cupboards will be carefully cleaned in and out. In brief, the new tenants will be decently met.

Hallways – here is the place teeming with dirt, brought by the people's shoes. That is why the floors will be thoroughly cleaned. The windows will be wiped from the inside. Bear in mind, that outside window cleaning is a separate service, performed by our Reach and Wash Ionic system.

Toilets and bathrooms – these high-risk premises need special attention, because they are breeding ground for germs. The procedures of sanitising and disinfecting will be attentively performed in details. Тhe toilet seat, the sink and the showers will be scrubbed to brilliance; the mold and the scale will be also removed.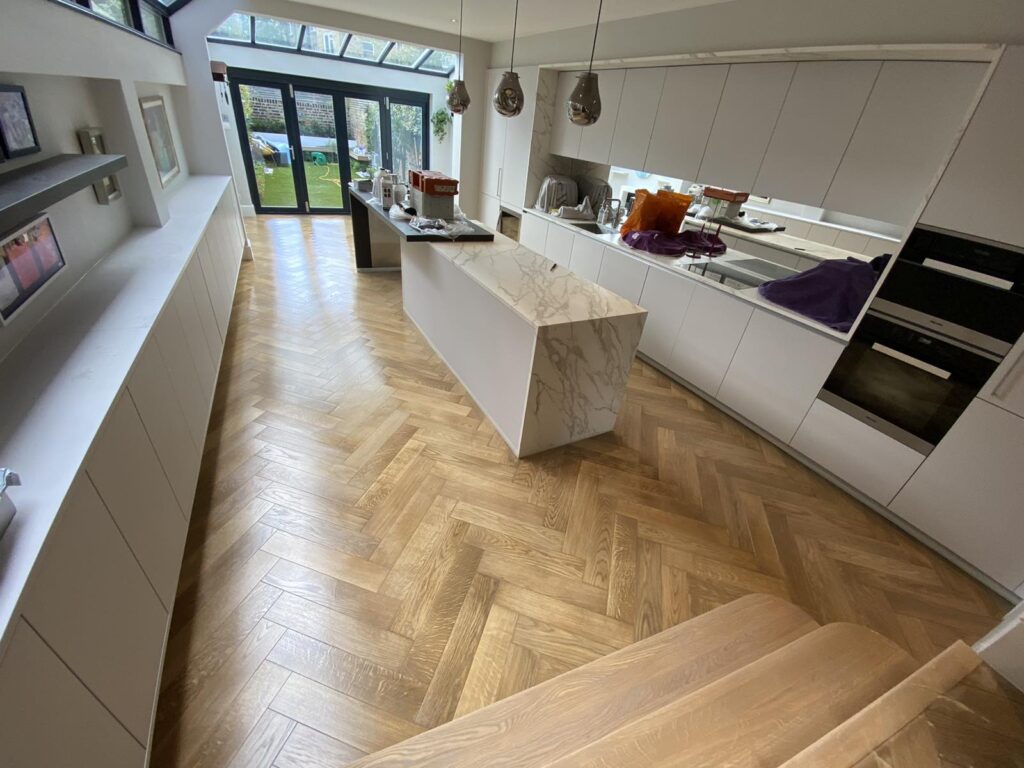 How much does end of tenancy in Portsmouth cost?
The prices differ mainly on the size of the property. For example there is a difference in the price for one bed flat and 4 bed house. And the other factor determing the price is what additional services are added (if any). For example the cleaning of the windows from the outside is an additional charge and the
carpet cleaning
and washing is also an additional charge. However the good news is that we offer special discount deals for both outside window cleaning and carpet. If you book them together with the tenancy clean, then we will add 50% Discount!
We are proud of our competitive prices. They start as low as £179.00 for one bed flat. Please contact us for free quote for your particular property.
Military personel tenancy cleaning – March out cleaning
We appreciate and support our troops thus we offer you special discounted prices for your
march out cleaning
. Please contact us for detailed quote. We have experience with the M.O.D inspectors and now how to pass the you march our inspection on the first go.
Get in touch with us
 If you are in a need of Professional End of Tenancy Cleaning service in Portsmouth or anywhere between Bristol, Southampton, Guildford and London. Do not hesitate to contact us our friendly customer service representatives are available 24/7. They will provide you with Free no obligation quote over the phone or email.
Dial 0772 349 0914 and request our professional end of tenancy cleaning in Portsmouth! You'll be completely satisfied by the astonishing results at cheap and competitive prices.
Frequently asked questions
Q:How much does a professional end of tenancy cleaning in Portsmouth cost on average?
A: The price for the move out cleaning depends on mainly on the size of the property. We offer very affordable prices, please contact us for free quote.
Q: Do you offer carpet washing service in addition to the tenancy cleaning?
A: Yes, we offer professional carpet cleaning service. If booked together with the tenancy cleaning we add %50 Discount on the carpet cleaning. The same offer can be applied to the outside cleaning service.
Q: How many cleaners will you send?
A: We send a team of 2 or 3 cleaners, they will stay as long as needed to make sure your property is cleaned up to standard.
Q: Should I be onsite while the cleaning takes place?
A: There is no need to be onsite while the cleaners do their work. You can meet and open for them and simply return once they are done. We call you an hour earlier to come and inspect.
Q: Do you clean the oven?
A: We can add professional oven cleaning to the service at a discounted price. The price is based on the size of the oven (single/double)